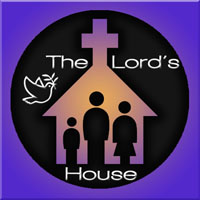 Your Manual for Life On Earth
Here at The Lord's House, we preach the Word of God.  We believe it is inspired by our Heavenly Father and offers His son  Jesus Christ as the Way, the Truth, and the Life!  The Bible is our handbook.
If you don't have a Bible, click on the link below!  We will be happy to provide you with a free copy!